Contraception II ... Pharmacist
Pharmacists Refused Contraceptive Prescriptions!
Pharmacists = God's Agents?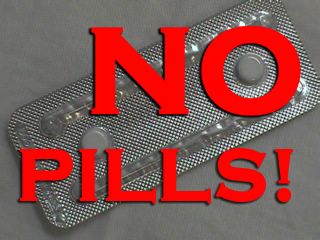 Are Pharmacists Right To Choose?
The battle over reproductive rights has spilled over into your local drugstore.
Lawmakers in at least 26 states have introduced bills that would allow pharmacists to refuse to fill birth control prescriptions if it offends their religious or moral beliefs
.
No one knows how often pharmacists are refusing to fill prescriptions on these grounds, but it's already legal in a handful of states.
In addition, eight are considering similar "conscience clause" legislation that would protect pharmacists who refuse to fill prescriptions. What's more, legislators in South Dakota, Arkansas and Georgia hope to strengthen existing laws so pharmacists would be able to refuse to transfer or refer prescriptions for contraceptives to other pharmacies.
But four states are considering laws that would require pharmacists to do just the opposite - put their personal views aside.
An intermediary between the patient and the doctors to impose their ideology and their position on the relationship that the doctor and the patient have very, very carefully thought about -- where ask that stop? More at
CBS ...
Related links ...
Two Questions: -
Did God actually say NO to contraception?
Do you think Pharmacists have the rights to Play God

?