Osama bin Laden is a Jew?
Rumor has it

Mr. bin Laden is actually a

Jew in disguise

!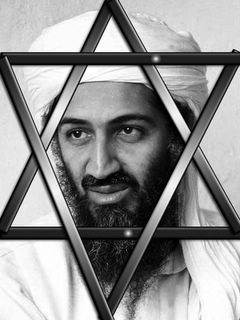 Someone dropped me an email this morning ... Excerpts: -


"All the Al-Qaeda sympathizers have been fooled by their idol: Osama bin Laden, this notorious terrorist is actually a Jewish bastard!

According an insider from Al-Haddillah, a communication arm of the terrorist movement based in Beirut,
bin Laden's mother is actually a Jew
who was abducted, drugged, raped by his Arab father at the age of 13. And according to the same source,
his mother's real name is actually Sarai Netanyahu
(
I have posted this at a Jewish Missing Person website
) and that she was later brainwashed into believing
Islam is the revised version of Judaism ordered by God
and the rest is history ...
Apparently, formation of an
Islamic empire is nothing but just a political propaganda
by Al-Qaeda to fool the Muslims (mostly poor and illiterate) all over the world into believing they are fighting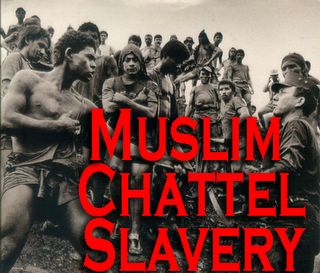 for a Godly cause. According to a very reliable source coming from a cousin of Osama bin Laden, Abdullah bin Laden,
the real agenda behind all the struggle is to eventually turn all the Muslims into chattel slavery
!
Guess who placed an order for the slaves?"
Notes: There is no way I can verify Osma bin Laden with God. The last time I tried to ask God about this coward terrorist, God instead put a question back to me "Who the hell is this dude called Onama pin Ladude? I don't remember ever recorded such a name in the Holy Register."